Christmas Lunch Book NOW!
Our annual Christmas lunch is now open for booking.
Please book early to avoid disappointment as numbers will be limited.
See your latest club communication for the link to BOOK.
Taster sessions, courses and activity weeks



We organise a wide range of adult and junior training courses, Sunday junior sessions and holiday activity weeks. Our Sunday 'Wing Cadets' will start again from Sunday 14th May 2023. Please use the links below for more information. If you have further questions about any of our activities, please contact us here.
Message from the New Commodore
Pete Jackson
I'm sorry that I wasn't around in person at the AGM but the first thing I wanted to do as the new Commodore is to formally thank Phil for his term in office.  Phil along with support of the committee throughout his term has successfully navigated our club through some challenging times.  He's not only maintained our position but has built a legacy that will be no doubt be a difficult act to follow. We should all thank him for his tireless effort, tremendous commitment and unfailing patience over the past few years.
I think it's fair to say that our club has never been in better condition.  We enjoy a healthy cash situation, good membership numbers, excellent facilities and a great series of social activities throughout the year for everyone to get involved in. So, in my view there's no need for wholesale change but there are areas where things can be improved for the benefit of everybody. To continue our progress, I'll be asking the committee for development and improvement suggestions and will report back on initiatives as they progress.
For those of you that don't know me well, I'm honoured to accept the position as commodore, not least because I follow in the footsteps of my father Bernard and brother Phil who have both previously served terms as commodore.  I'm delighted to be able to continue this family commitment to the club.
Over the next few weeks I plan to set out my thoughts for the future of the club which will be focused around four main objectives – simplifying our structure, improving our facilities, continued membership growth and financial responsibility.
In addition to the above main objectives, I'd also like to see us extend and develop our sailing activities with some exchange events, revised racing formats and the introduction of radio-controlled yacht racing.  More news on all these initiatives will be provided as and when appropriate.
Finally, whether you're a sailor, SUPer, kayaker, fisherman, dragon boater or social member, the club is yours to enjoy. Please come and participate in your chosen activity as often as you can and do get involved in the great social activities that we run throughout the year.  Your committee do great work and invest a great deal of time and effort into making the club successful, however if you do have any suggestions, ideas or requests, we're all ears.  So simply drop me a note and we'll do our best to take any initiatives forward.
I look forward to seeing you at the club sometime soon.
Best wishes for the festive season.
Pete 
Read about the clubs 60 year history at Wraysbury and discover why the current club house is our second location. Read More…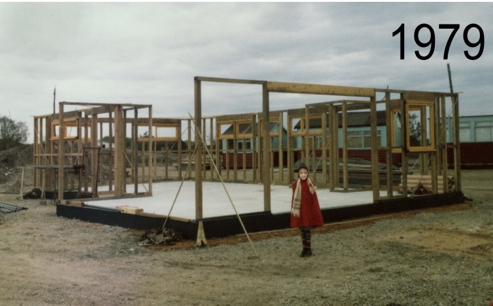 We are fortunate to have 8 volunteers who have been through the RYA Dinghy Instructor programme with supportive funding from the Andrew Simpson Foundation.
Congratulations to: Lesley Sarjantson, Simon Munro, Stuart Oborn, Ken Baker, Chris Sarjantson, Joel Evans, Evan Crane & Malcolm Weller.
Contact us if this is something you would be interested in doing.