Taster sessions, courses and activity weeks



We organise a wide range of adult and junior training courses, Sunday junior sessions and holiday activity weeks. Please use the links below for more information. Course dates for 2022 will be updated soon. If you have further questions about any of our activities, please contact us here.
With the Government moving to Step 4 from 19th July 2021, they have lifted legal restrictions and instead will enable people to make informed decisions about how to manage the risk for themselves and others.
We are therefore making the following changes based on our risk assessment:
There will no longer be a limit on numbers either inside or outside the clubhouse and we will reopen the clubhouse.
We will end table service and you will be able to order drinks at the bar or continue to use the app to order and come and collect when ready. We will retain the Perspex around the bar.
Masks will not be required in the clubhouse with the exception of changing rooms.
We will continue to keep doors and windows open to increase ventilation and ask that you do not move furniture around so we can maintain sufficient space. We appreciate some members will wish to continue to use face coverings and we ask that you respect this.
The one exception is in the changing rooms where given the relatively small space and limited ventilation we ask that you continue to wear a face covering unless you are exempt. We ask that you make sure that you leave sufficient space between you when using these areas.
The current cleaning regime will be maintained and we will continue to provide hand sanitiser and anti bac spray.
Track and Trace measures and QR codes will be maintained.
The kitchen area will reopen. As this is a small space we ask that you maintain adequate distancing, use hand sanitiser or wash your hands regularly and make use of the sprays to clean surface you touch. You are responsible for clearing up after yourself and any washing up etc.
Any one with Covid symptoms, a positive test or who has be advised by Track & Trace or the NHS app must not attend the club
Social Distancing vs Rescuing Someone:
The vast majority of rescues do not require bodily contact. In most cases, all that is needed is assistance in righting a capsized boat or steadying a boat whilst a sailor gets back on board, maybe followed by a tow back to the clubhouse. If a sailor needs to be recovered from the water they will often be able to do this unassisted. Climbing onto their own boat, if lower in the water, and then the "rescuer's" boat is often the easiest way.
If a person becomes entrapped or is unable to help himself or herself, e.g. unconscious, then immediate assistance is required, possibly including first aid and the risk of harm from the situation far outweighs the risk of contamination from the Coronavirus.
If you witness an accident or someone taken seriously ill it is your duty to provide assistance if you can without putting yourself at undue risk.
First Aid
Access to the AED remains available and is located between the changing room doors. Should CPR be required compressions-only CPR should be given while wearing gloves and a mask. If a CPR face-shield or other suitable item is available cover the patient's mouth and nose to prevent any potential spread of germs. After performing compression-only CPR, all rescuers should wash their hands thoroughly with soap and water; alcohol-based hand gel is a convenient alternative. They should also seek advice from the NHS 111 coronavirus advice service or medical adviser.
Further CPR guidance can be found here: https://www.resus.org.uk/media/statements/resuscitation-council-uk-statements-on-covid-19-coronavirus-cpr-and-resuscitation/covid-community/
Enterprise Open Meeting 22nd May 2021
Silver Wing SC were delighted to welcome 12 boats to the water on Saturday 22nd May for their 'Back to Blue' Enterprise Open Meeting.  The 12 entrants included 6 visitors from as far afield as Rugby, Burghfield, Cookham and Rickmansworth.
The four races were closely fought but Nigel and Andy Bird won convincingly in the end.
After the racing a fabulous tea was laid on by the SWSC members and in the prizegiving speeches, tribute was paid to the sadly passed away ex-Commodore and Enterprise sailor David Finch as well as a fascinating address by Alan Woolford of what was Ariel SC who explained the history of the Just Jane Trophy which has been adopted by SWSC as the trophy for this event.
The general consensus that this was a very welcome opportunity to hoist the Blue sails again, have a competitive sail and catch up with old friends, which is surely what sailing should be about.
Pete Jackson's full report is available here, as well as a wide selection of photos courtesy of Phil Bergquist. You can see the detailed results here.
Read about the clubs 60 year history at Wraysbury and discover why the current club house is our second location. Read More…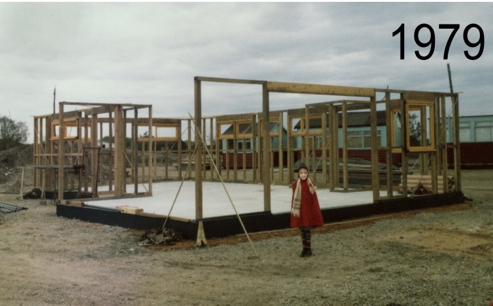 We are fortunate to have 8 volunteers who have been through the RYA Dinghy Instructor programme with supportive funding from the Andrew Simpson Foundation.
Congratulations to: Lesley Sarjantson, Simon Munro, Stuart Oborn, Ken Baker, Chris Sarjantson, Joel Evans, Evan Crane & Malcolm Weller.
Contact us if this is something you would be interested in doing.