Club Now Open



In line with Government and RYA guidance, SWSC is now open again for sailing and other activities. Note that the clubhouse will remain closed, but the toilets and changing rooms are open on a limited basis. See below for further details.
Whilst the site can open, the CLUBHOUSE will remain CLOSED, except for the toilets and changing rooms.
If possible, you should either come to the club already wearing your sailing gear or change in the car park
Close the inner gate upon arrival and departure
Buoyancy aids are compulsory.
Sail well within your own ability and that of those sailing with you.
Observe Social Distancing at all times, avoid touching shared surfaces and where possible wipe clean shared surfaces you have touched.
Patio tables have been spaced at least 2 meters apart. They must not be moved.
Groups are limited to six people or two households.
If you are symptomatic or have been in contact with others that require you to self-isolate , you cannot come to the club. Follow current government guidelines.
Please see our detailed guidance for more details.
Social Distancing vs Rescuing Someone:
The vast majority of rescues do not require bodily contact. In most cases, all that is needed is assistance in righting a capsized boat or steadying a boat whilst a sailor gets back on board, maybe followed by a tow back to the clubhouse. If a sailor needs to be recovered from the water they will often be able to do this unassisted. Climbing onto their own boat, if lower in the water, and then the "rescuer's" boat is often the easiest way.
If a person becomes entrapped or is unable to help himself or herself, e.g. unconscious, then immediate assistance is required, possibly including first aid and the risk of harm from the situation far outweighs the risk of contamination from the Coronavirus.
If you witness an accident or someone taken seriously ill it is your duty to provide assistance if you can without putting yourself at undue risk.
First Aid
Access to the AED remains available and is located between the changing room doors. Should CPR be required compressions-only CPR should be given while wearing gloves and a mask. If a CPR face-shield or other suitable item is available cover the patient's mouth and nose to prevent any potential spread of germs. After performing compression-only CPR, all rescuers should wash their hands thoroughly with soap and water; alcohol-based hand gel is a convenient alternative. They should also seek advice from the NHS 111 coronavirus advice service or medical adviser.
Further CPR guidance can be found here: https://www.resus.org.uk/media/statements/resuscitation-council-uk-statements-on-covid-19-coronavirus-cpr-and-resuscitation/covid-community/
Read about the clubs 60 year history at Wraysbury and discover why the current club house is our second location. Read More…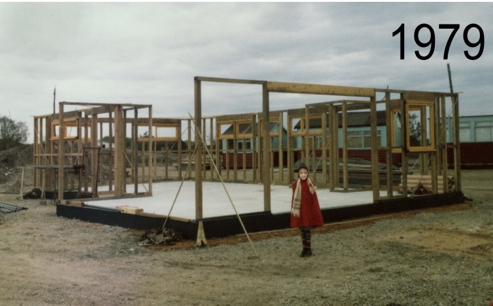 We are fortunate to have 8 volunteers who have been through the RYA Dinghy Instructor programme with supportive funding from the Andrew Simpson Foundation.
Congratulations to: Lesley Sarjantson, Simon Munro, Stuart Oborn, Ken Baker, Chris Sarjantson, Joel Evans, Evan Crane & Malcolm Weller.
Please follow this link to see the full article which features the Silver Wing Dinghy Instructor Training Programme.
Contact us if this is something you would be interested in doing.