Next Date: TBC
All abilities welcome – Don't forget your lunch!
Club Boats available
Safety Cover & Instructor Provided
Friendly advice on hand
Require more information, message Lesley.
Don't forget to bring your lunch!
Can't make this one? Never mind, we run Ladies that Launch once a month.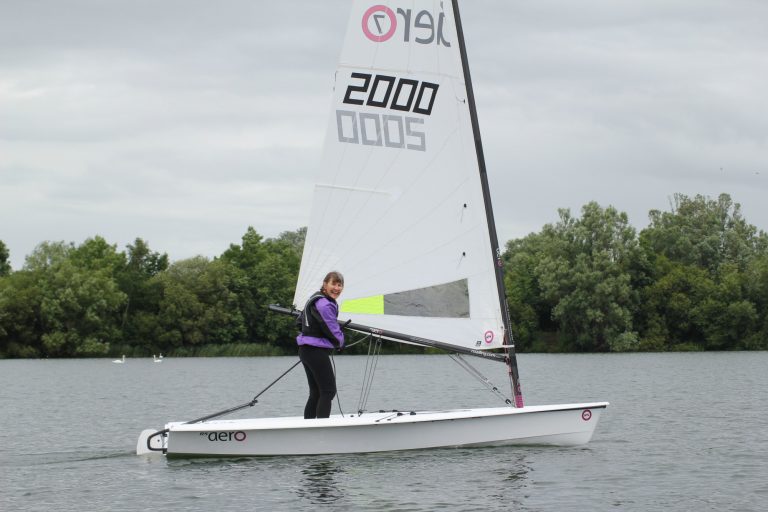 A Day With Ladies That Launch
Last Friday was another date in the diary for Ladies that Launch.
At 10.30 it was a lovely warm, sunny morning, with a light wind of 8-10mph.
The water was beckoning, but first things first – time for a coffee and the customary doughnuts! After all, a girl's got to keep her strength up when engaging in water sports.
Rigging was the usual efficient affair (?!). We were ably assisted by Mike…
and Adam…
…not to mention the faithful Dell Boy!
The spinnaker's looking good girls (though I think there's something's missing)…
Finally out on the water, Angelica enjoys the Solo.
Camilla and I muck about in the Laser.
Erica's looking chilled.
Beatrice takes a turn paddling.
And Lesley and Helen show us how it's done in the RS400.
After a tough morning's sailing, it's time to cool off.
See you all next time ladies!
Susan Mason